Back to products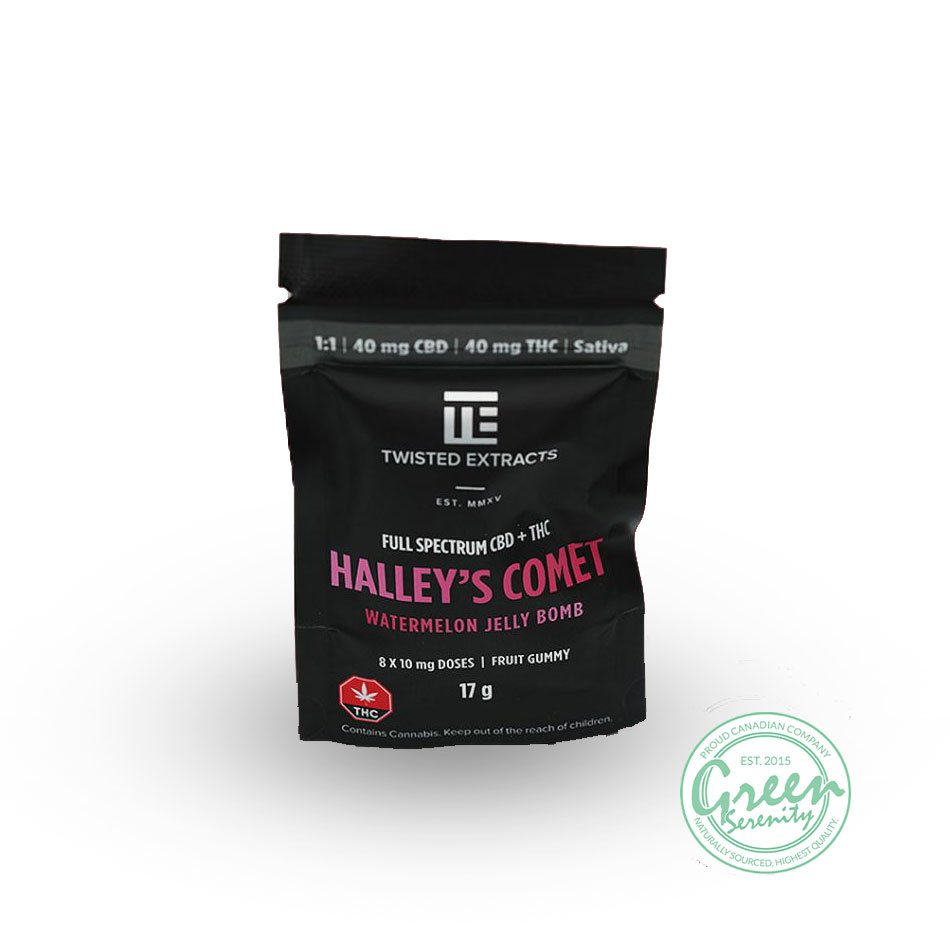 Raspberry 80mg Indica – Twisted Extracts
Earn 13.00 Reward Points
$13.00
Raspberry 80mg Indica
ZZZ Bomb
Serenity now! Our CBD gummies won't make you feel 'high', but they're great for things like helping ease anxiety, reducing pain, and mastering the art of letting things go. Best way to heal your pain from different approach of using cannabis. These CBD jelly Bombs have you covered for every serenity now moment life throws at you.
Uses: Anxiety | Inflammation | Pain | Daily
Effects: Relaxed | Calm
Each ZZZ Bomb is infused with 80 mg of CBD (8 x 10 mg CBD servings each).
All of our gummies are lab tested and hand wrapped for quality assurance purposes.
Disclaimer: Cannabis affects all people differently based on factors like genetics, physiology and lifestyle. How an edible affects others may not affect you in the same way.
Side effects may include: Smiling more, fewer rage moments, and feeling calm and collected in the face of a crisis. Enjoy.
Add
$

149.00
to cart and get free shipping!
185 in stock
0
People watching this product now!
SKU:
ED-C-TE-R-CBD-80MG
Categories:
New Arrivals
,
Candies
,
Edibles
Tags:
Anxiety
,
Calm
,
Chill
,
Inflammation
,
Pain
,
Pineapple
,
Sleepy
,
THC/CBD
,
Twisted Extracts
,
zzz bomb
Only logged in customers who have purchased this product may leave a review.
Refer this to a friend and earn $25.
Please Login to View the Contents of this Page
Login